Don Byars began working on De Tomaso Panteras in 1983 when he co-founded Precision Pro-Formance in Brea, California.  Over the following decades Don repaired hundreds of DeTomaso Panteras – earning a reputation for his unwavering attention to detail and his full-throttle commitment to Pantera perfection.  Don's absolute and unequaled knowledge of the DeTomaso Pantera has won Full Throttle many coveted and prestigious awards like the Monterey Concorso Italiano De Elegance.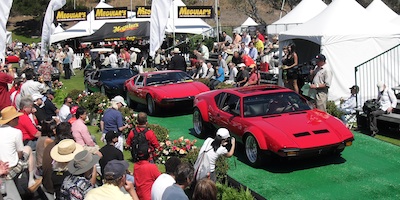 Demand for Don's craftsmanship increased and in 2011 Don relocated his Pantera repair and service business to larger facilities in Lake Elsinore, California under the name "DRB Pro-Formance".
Now with 30 years of successful service to the Pantera community in his rear view mirror, Don is celebrating the future with a new name – one that captures his ongoing commitment to his craft, his customers, and all the DeTomaso Panteras prowling the world's highways.
Full Time
Full Service
Full Throttle